From The Orchard
We have a vast array of products from the orchard. Primarily, we grow certified organic, tree-ripened fruit. You can see the large list of varieties we offer in each category, along with the months that the fruit is typically picked and available to enjoy!
There are many apple varieties grown in our region, but these varieties are exclusive to Rest Awhile Country Market:
August
Akane, Arlet, Gravenstein, Macintosh, Transcendent Crabapple
September
Braeburn, Elstar, Empire, Golden Delicious, Ida Red, Jonathan, Not-Spitz, Winter Banana
October
Common Red, Fuji, Granny Smith, Rome, Smokehouse, Spitzen, Stayman, Winesap, York Imperial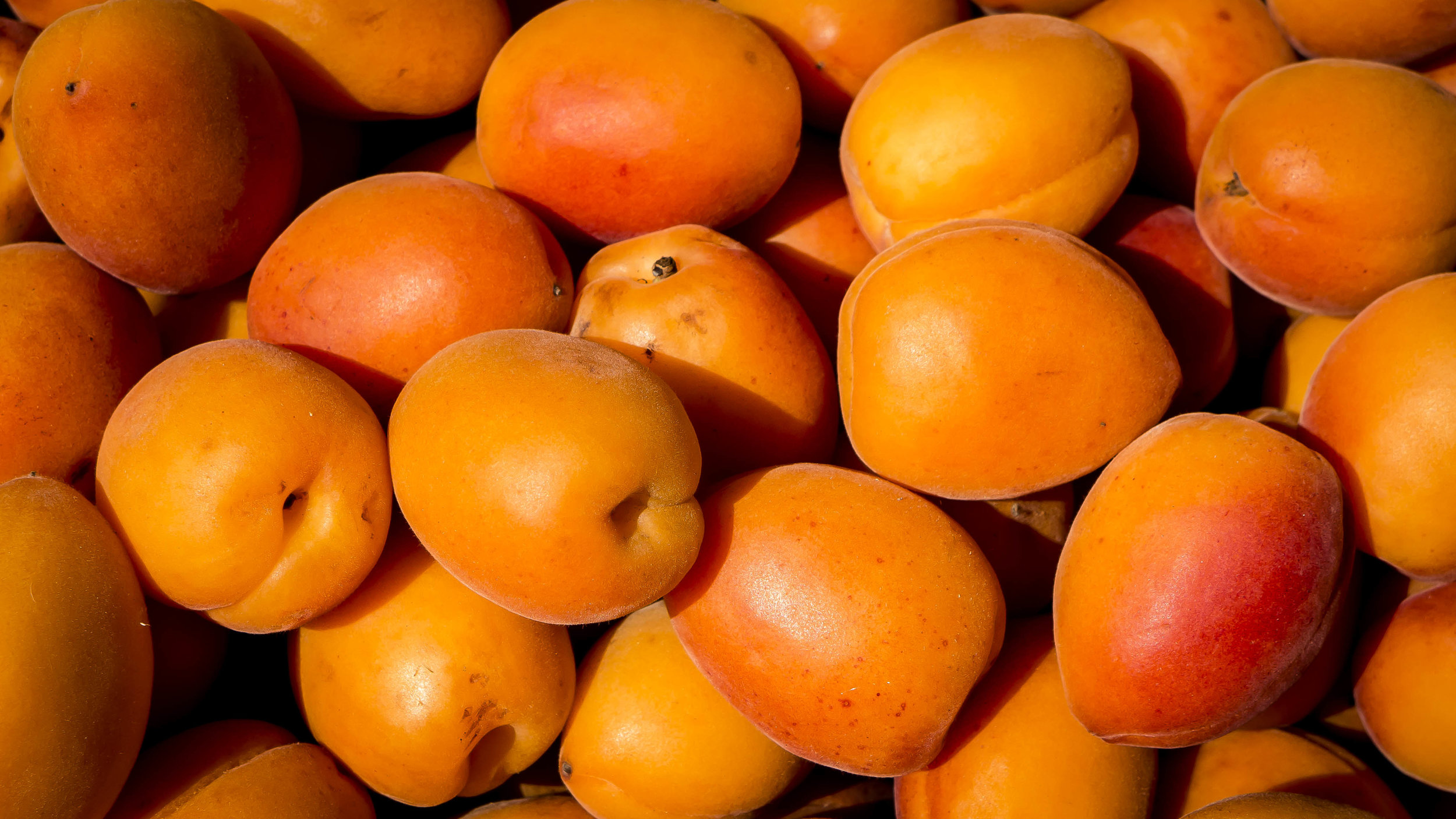 Apricots are fabulous fresh, cooked (cobblers, pies, jams, pastries and more), and dried for later consumption as a terrific any-season treat; especially appreciated on your next family road trip!
July
Blenheim, Goldbar, Goldrich, Perfection, Rival, Tomcat
Berries are such a treat fresh-picked or in any number of ways. Check out the seasonal availability of cobblers, pies or other delicious creations we might have ready for you!
June
Blackcap Raspberries, Boysenberries, Raspberries
July
Blackberries, Blueberries
Cherries are typically a short season. It is best to get what you desire while you're here. And as a far healthier alternative to Popsicles, pit them and freeze several small containers/bags for the freezer in preparation for the hotter months to follow. Then, mix and match varieties for fabulously fun, frozen-treat surprises!
June
Bing, Chelan, Early Robin, Lapin, Rainier, Stella, Van
July
Montmorency, Sweetheart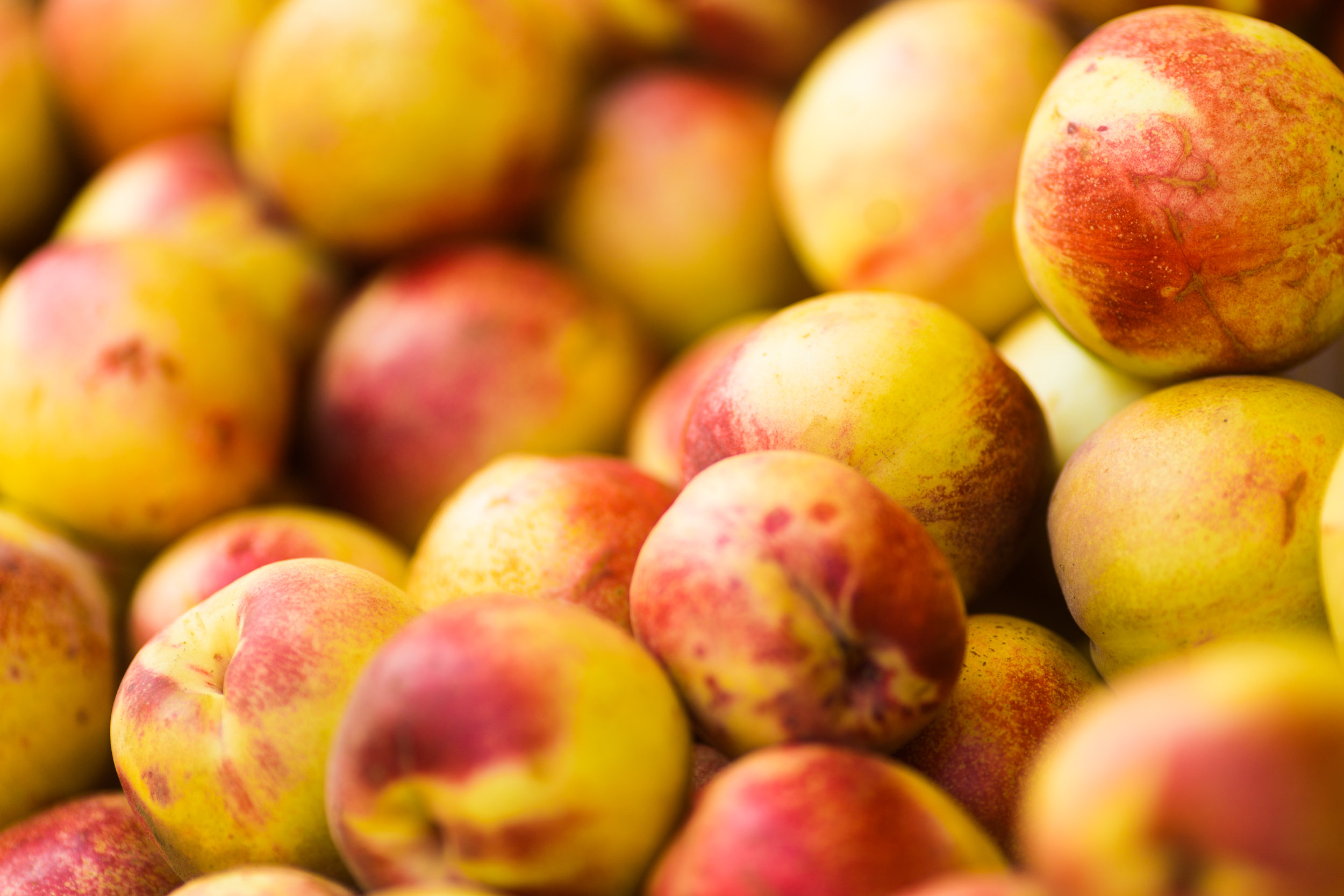 Nectarines are also known as a "fuzzless peach."
July
Arctic Glo
August
Arctic Jay, Firebite, Flavortop, Independence, Red Gold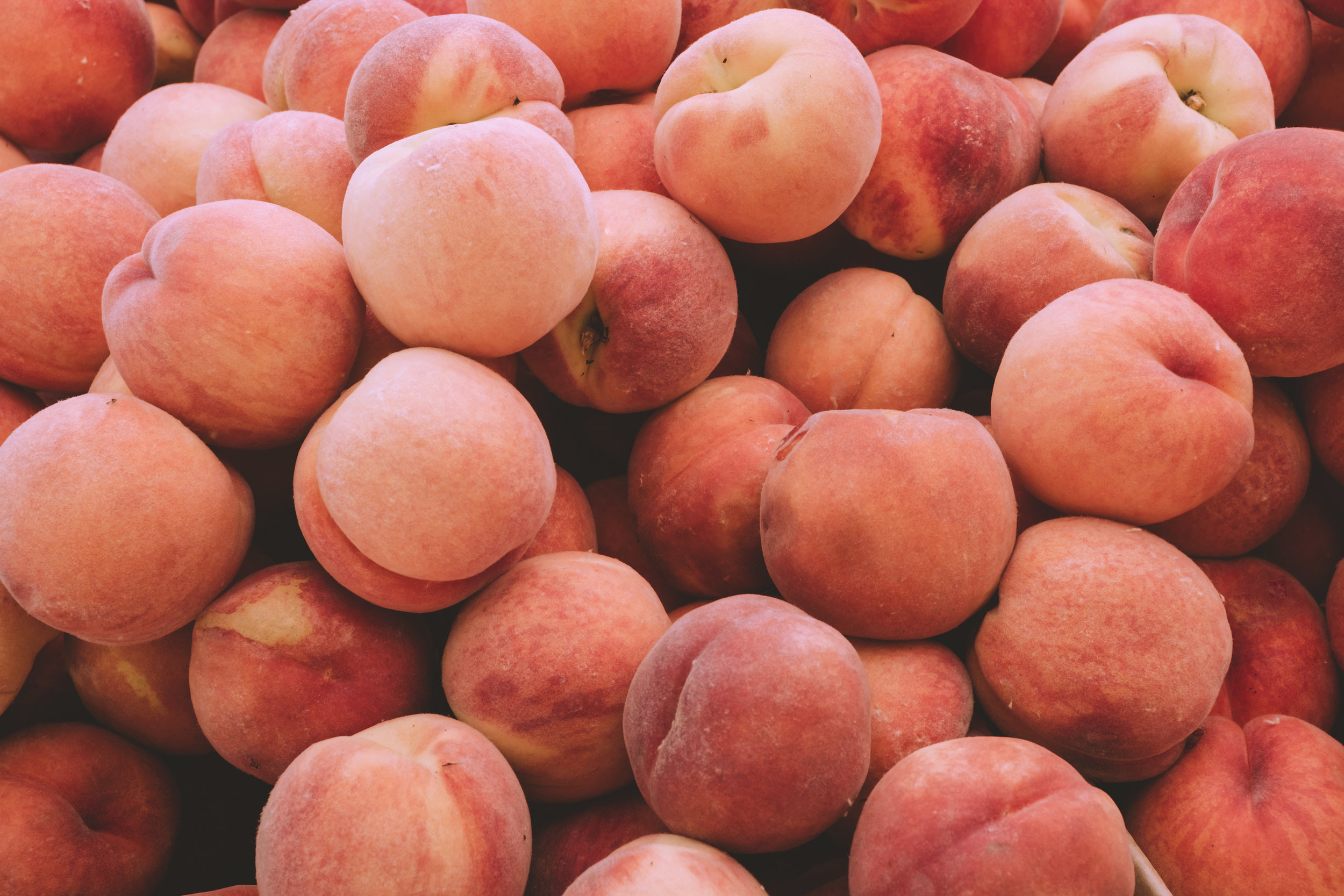 Peaches are great in many prepared ways. Yet, there is nothing like eating a cool, truly-ripe peach (something rarely seen at modern big-box stores). Ask for tips on picking the peach that is at peak ripeness, and for varietal suggestions based on your desired uses.
July
Early Red Haven, PF#1 (Flamin' Fury), Queen Crest, Red Fremont
August
Blushing Star, Delp, Flame Crest, Improved Early Elberta, Red Globe, Red Haven
September
J.H. Hale
Believe it or not, the very delicious pear (like the apple) is a member of the rose family (Rosaceae). The name may have evolved from an Aramaic word that meant "fruit" or "to multiply and bear fruit." No matter the origin or meaning, there are a few varieties we simply call "delicious!"
September
Bartlett, Bosc, D'Anjou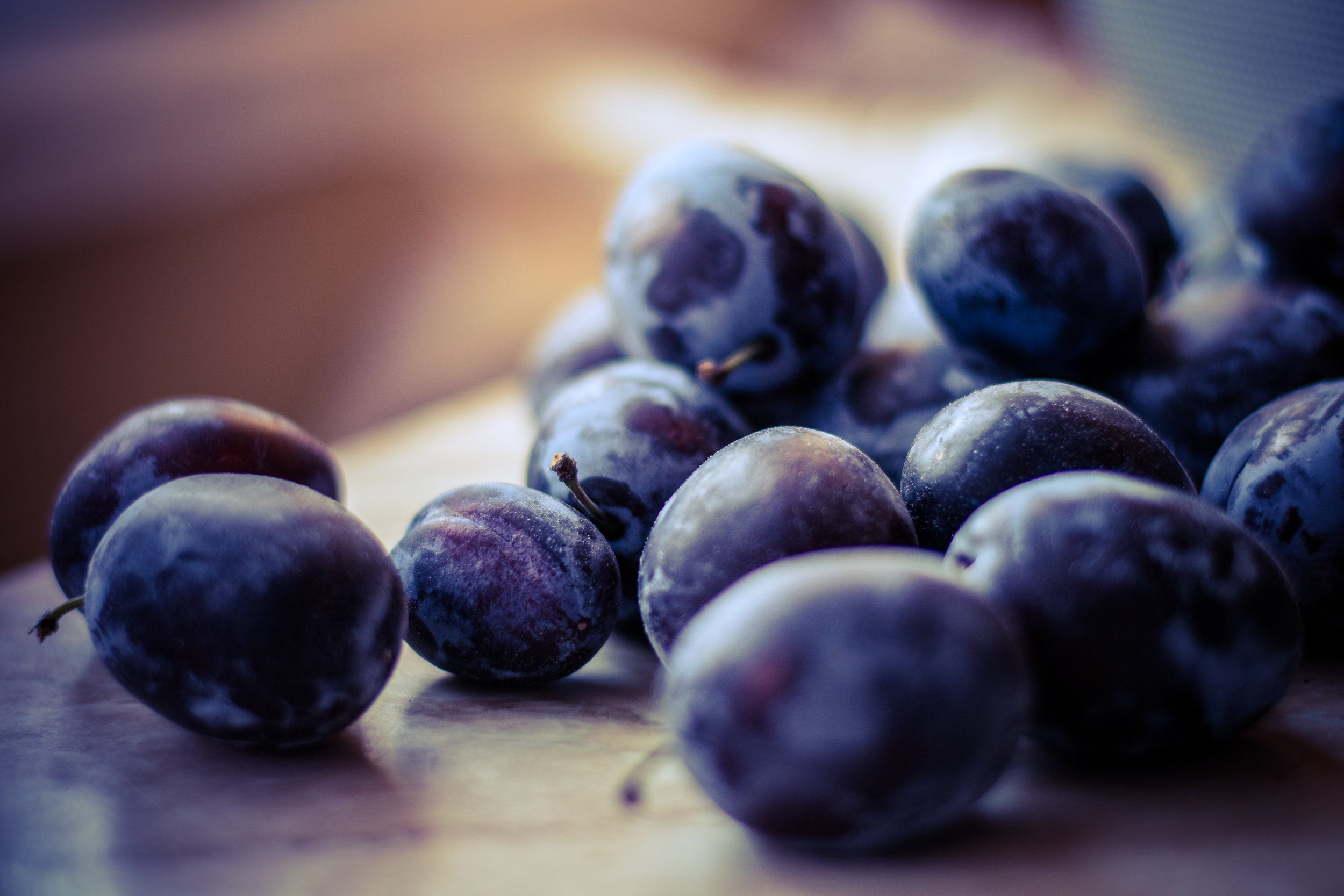 The main differentiation is that a prune is a "freestone" version (pit is easily freed) and therefore great for drying, whereas plums are primarily for fresh consumption and are "clingstone" (pit literally clings for more difficult removal). Dried plum fruits are either called "dried plums" or "prunes." The term prune stands on its own, implying it was famous for its "dried" state and qualities.
July
Duarte Plum
August
Black Plum, Early Italian Prune, Santa Rosa Plum
September
Elephant Heart Plum, Italian Prune, Sugar Plum (French Petite Prune)